You need to attend a volunteer orientation before signing up for a shift or managing your schedule. Please fill out the volunteer form on this page, and we'll send you the details about how to get started!
Click here for information on volunteering as a group.
Ready to sign up for a shift?? Click the link below.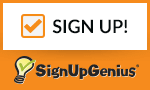 The Haven relies on the goodwill, expertise and time of many members of our community. To date, our volunteers have donated more than 100,000 hours of service at our day shelter and in our kitchen. We would love to have your help!


The first step is filling out the volunteer form and then attending an orientation. You cannot sign up for any volunteer shifts unless you first attend an orientation.




Volunteer opportunities are available in The Haven's day shelter, kitchen, and offices. (Check out the schedule below for volunteer shift days and times) To get involved:
Fill out and submit the volunteer form.
Attend a volunteer orientation. (Haven volunteers must be 18 years or older. )
Upcoming Orientations:

Wednesday, January 24th at 5pm.
Wednesday, February 21st at 2pm.
Wednesday, March 21 at 5pm.

Orientations are usually held in the Sanctuary.
For more information, contact Diana Boeke, our volunteer coordinator, at Diana@thehaven.org.

Current Volunteer Schedule:

Day Shelter Welcome Desk:
Mondays-Saturdays: 6:45-9:00 AM, 9:00-11:00 AM, 11:00 AM-closing (we close at noon, so this shift volunteer stays until clean up is done.)
Sundays: 6:45 AM-9:00 AM,  9:00 AM -11:00 AM, 11:00 AM-1:00 PM, 1:00 PM-3:00 PM

Breakfast Shift:
Mon-Sun: 6:30-8:30 AM

Food Prep Shift:
Mondays and Fridays, 8:30-10:30 AM

Homecooking Lunch Prep:
Tuesdays and Wednesdays, 9:30AM-12:30 PM

Guest Task Assistant: 
Mondays, Tuesdays, Thursdays and Fridays, 9:30-11:30 am.